Navigating through life's challenges can be overwhelming, and together we can explore these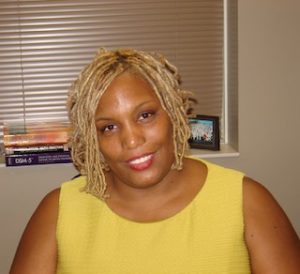 challenges in a supportive and judgement free space to allow for healing and self-discovery. Ms. Grant is trained in providing acute crisis management as well as longer term treatment of depression, anxiety, substance use and trauma utilizing Motivational Interviewing techniques, Person-Centered Therapy and Cognitive Processing Therapy.
Ayana is a Licensed Clinical Social Worker and has been in the field of Social Work for over 15 years. She has experience working in behavioral health settings at federal and civilian facilities. Populations include veterans, service members, law enforcement, LGBTQ+ and civilians
Ayana's philosophy is that emotional well-being should be provided the same attention as physical health for a stronger mind and body connection which improves overall wellness. Based on your meeting preferences virtual and in-person sessions are available at the Stevenson office.