As Leonard Cohen says: "It is through the cracks that the light shines in. "If you are a teen, adult, or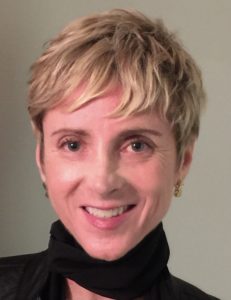 couple struggling with the "cracks" you're experiencing in yourself, your relationships, or your life situation, I would love to assist.  Where there are cracks there is light, possibility, and new ways of thinking, feeling and being. As a licensed clinical social worker and psychotherapist with over 20 years' experience I believe in the importance of hope, an understanding of human resilience, and the capacity for change.
Do you feel like you're having difficulty managing your emotions and coping with life's challenges or a transition? Therapy may have crossed your mind or someone else may have suggested it. You are hesitant. It might be just what you just what you need.
My approach with clients is nonjudgmental, empathic, and collaborative. I am trained in a variety of humanistic, cognitive, and mindfulness evidence-based models of psychotherapy. I have a personal interest in Yoga and the creative arts. Both of these interests continuously inform me of their transformative qualities.
Psychotherapy can provide a safe place to be seen and heard, to make sense of things, explore ways to relieve suffering, make changes, and improve your quality of life. In my role as a psychotherapist, I draw from my years of experience providing outpatient psychotherapy, crisis intervention and behavioral health care management in a wide variety of setting with diverse populations; to include inpatient psychiatric hospital, hospital emergency rooms, outpatient private practice, special education schools, and community mental health. I have extensive knowledge of psychiatric illnesses and emotional distress in individuals and family members.
In terms of my education, I received my Undergraduate degree in Fine Arts and Psychology from Concordia University in Montreal, Canada and my Masters in Clinical Social Work from Virginia Commonwealth University in 1997. I am a licensed clinical social worker in Virginia since 2001.
Lara works out of our Stevenson and Old Town offices