Maryrose Otugo is an an Advanced Registered Nurse Practitioner (APRN), with specialty in Family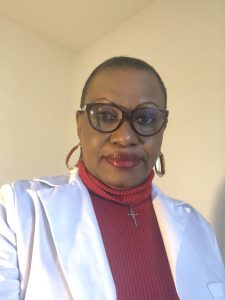 Psychiatry Mental Health (PMHNP-BC). She has diverse experience in treating clients across the life span with different mental illnesses to include mood disorders, anxiety disorders, bipolar Disorder, depression, health promotion and wellness. She has vast experience in providing individualized centered care and holistic approach that are based on evidenced - based practice. She has vast experience in treating military populations and their families with PTSD, TBI, trauma and abuse. Maryrose has experience in psychopharmacological intervention with medication management.
She has in depth experience in psychotherapy, individual therapy, couples therapy, etc. She combines psychopharmacology, psychotherapy, counseling, wellness and health promotion interventions to provide whole patient approach in treating mental health illnesses. She has passion in what she does and you will not be disappointed but rather feelings of inner healing of mind and body.
Maryrose is based out of the Stevenson location.