Allyson N. Wood, Psy.D. is a licensed clinical psychologist. She earned her Bachelor of Arts degree from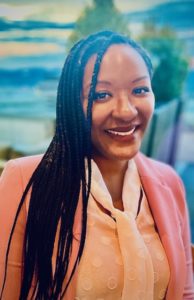 Spelman College, and her Doctorate in Clinical Psychology from Wright State University's School of Professional Psychology. She has worked as a correctional psychologist specializing in forensic psychology, and assessed male and female offenders with psychoticism, mood and anxiety disorders, substance use disorders, cognitive disorders, and trauma. She has conducted crisis interventions and suicide risk assessment and prevention. She has testified in numerous competency hearings in the Federal court system, and has been qualified as an expert witness. Dr. Wood provides therapy from an integrative perspective stemming from CBT, solution-focused, and motivational interviewing. She performs psychological assessment for children and adults, to include diagnostic clarification and cognitive evaluations.
Dr. Wood is based out of our McLean office.