Amanda Loretoni is a Licensed Professional Counselor (LPC) in the state of Virginia with over 9 years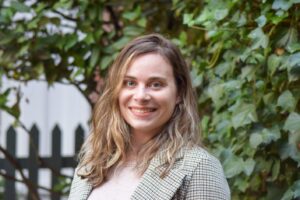 of experience in the mental health field. She works with children, adolescents, adults, and families.  She earned her Bachelor's degree in Psychology from Mary Baldwin University and her Master's degree in Counseling from Eastern Mennonite University in Harrisonburg, Virginia.
Amanda uses a variety of techniques and modalities including cognitive behavioral therapy (CBT), person-centered therapy (PCT), and structural family therapy (SFT) in order to work with many different diagnoses.  My goal is to provide a safe space to grow as I stand alongside you as we navigate the challenges and experiences you have gone through.  By building our relationship and providing a safe and challenging space to work, I can help you define your goals and achieve them.  I am deeply enriched by my work helping others and sharing your experiences.
Amanda is based out of our Old Town office