Charly Volk is a Licensed Clinical Social Worker (LCSW) with 10 plus years of experience.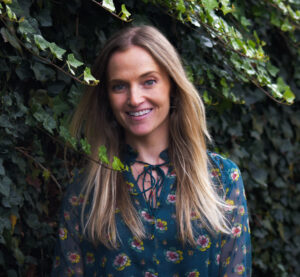 During that time, Charly has provided a wide range of therapeutic and behavioral health services to clients ages 6 and up, in numerous medical and mental health settings.
Charly is passionate about raising awareness of the importance of mental health in communities. She provides unconditional support to her clients and establishes individual treatment plans to accommodate whatever unique personal issues they present with. The treatment process can be difficult and emotionally painful; however, Charly provides a humanity to build client trust, while nurturing hope, healing, and sometimes humor along the way.
Charly has always been naturally empathic and inquiring. The combination of these qualities has created a strong passion to understand people on a deeper level, guiding them toward their emotional potential. She believes strongly no one should feel stigma or judgment about seeking care to improve overall health and well-being. She encourages health and internal harmony to help clients achieve a mental/physical balance and believes this is integral to the process. Both physical and mental aspects should be given the attention and care they deserve.
Charly "meets" clients where they are emotionally, as she guides them through their personal journeys. Together, Charly and the client collaborate to create achievable treatment goals encouraging positive and meaningful life changes.
She is based out of our Vienna office.