Is a licensed Psychologist. She offers a safe setting to gain an understanding and solutions, related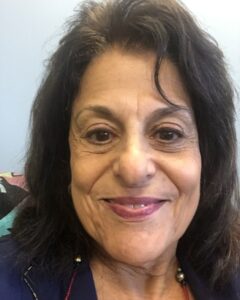 to the issues and goals in one's life. She helps her patients in understanding how roles that are in current relationships, can be related to roles in one's family of origin.
She offers a contextual approach combining Psychodynamic Psychotherapy, Cognitive Behavioral, and various other approaches developed in 39 years of experience and training. She specializes in Neuropsychology, Accommodations for ADHD Testing Hypnosis, Imago Therapy, infidelity and affairs, and Sex Therapy to help couples with intimacy issues.
She looks forward to meeting you. In a creative journey, she can find solutions to move forward in the areas of your life that you would like to move forward. Therapy is a two step forward, one step back at times process. But once making a commitment to reach your goals, therapy is a growth experience, personally, and with others.
Dr Bagley is based out of our Stevenson office.