Is a licensed clinical psychologist with over 20 years of experience working with children, adolescents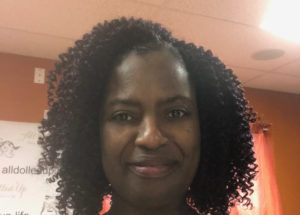 and adults with moderate to severely impairing mood disorders, anxiety, obsessive compulsive behavior, disruptive behaviors, or continued family conflict. In addition to providing individual and family therapy, she routinely consults with school personnel and/or treating physicians.
Although beginning therapy is easy for some, for many others it is fraught with difficulty. Whether it be a child who didn't like the treatment he received in the past, an adolescent who only agrees to attend sessions under protest, or an adult who was taught that only the most severely ill clients go to therapy; beginning treatment can be difficult. Encouraging reluctant or apprehensive clients to "try therapy"; eventually engaging those willing into treatment, and helping those who prefer not to continue, find alternative ways of managing symptoms has been the focal point of her work throughout her entire career.
She is a firm believer in the importance of listening.  As a client, you have the best sense of your goals for treatment.  She believes that it is therefore her job to listen and help figure out how she can get you there. In addition to discussing your symptoms, she will also review the impact of numerous factors (e.g., family, school, and/or cultural influences) on your everyday life.  Together, you will devise a course of treatment, which may include cognitive-behavioral, mindfulness- based, motivational interviewing and other evidence-based techniques.
She looks forward to meeting you.
Dr Dadson is based out of our Stevenson office.