Remember to use healthy coping skills. The challenges that we are presented with in life are at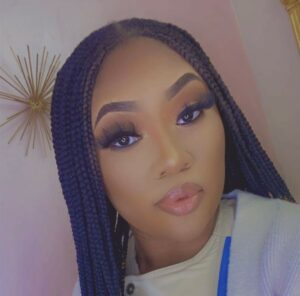 times beyond our control and in result cause stress, discomfort, depression, anxiety, trauma, and other significant mental health challenges. It's okay to use therapy as a way to cope with life stressors. Isha is here to help guide and support you in finding healthy ways to cope with the challenges you may be facing. A quote that Isha values is, "just when the caterpillar thought it's world was over, it became a butterfly." Stressors in life can make you feel stuck, overwhelmed, angry, annoyed, and cause you to believe that things aren't going to get better but by using therapy you'll get the necessary tools needed for your mental health success.
Isha Kanu, prior to obtaining her resident in counseling, has over 10 years of experience working in the mental health field with child, adolescent, and adult populations. Isha has experience in treating clients with diverse mental health challenges but specializes in counseling individuals who suffer from depression, anger, anxiety, trauma, and mood disorders. She is nonjudgmental and provides a therapeutic space for each and every client to express themselves. She is passionate about what she does and aims to help each individual according to their own mental health needs.
Isha works out of the Reston location.