I am a licensed clinical social worker with over 14 years of experience working with adults, children,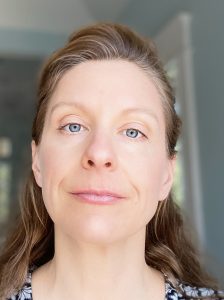 adolescents, families, and couples, both in inpatient and outpatient settings. I have extensive clinical experience treating individuals with depression, bipolar disorder, anxiety, PTSD, developmental trauma, suicidal thoughts, borderline personality disorder, eating disorders, adjustment disorders, and self harm. While diagnoses can be a convenient way to discuss a cluster of symptoms, they do not give a wholistic picture of a person. I use a person-centered approach, meeting individuals where they are, not where a diagnosis says they are. I strive to help individuals not just find ways to reduce or cope with difficult symptoms, but to live a life that is joyful, mindful, and connected to others.
Study after study shows that the relationship in therapy is what leads to change, rather than the specific therapeutic techniques. My therapeutic interactions are genuine, empathic and nonjudgmental. I use a solution-focused, strength based, trauma informed approach that draws from Narrative Therapy, Cognitive Behavioral Therapy, Dialectical Behavioral Therapy, and Psychodynamic Theory. I obtained my Masters in Social Work from Smith College, and have certifications in treating NSSI and Traumatic Stress. I will tailor our sessions and treatment plan to meet your unique and specific needs.
I work out of the Old Town, Alexandria office on a part time basis and am currently seeing clients via telehealth. I currently work with adults, adolescents, and couples.
It takes courage to seek a more fulfilling and happier life and to take the first steps toward change. I would be honored to help empower you to turn toward change and find understanding, peace and joy.