Kristina Wallace, LPC, CRC, NCC
I am a Licensed Professional Counselor in the state of Virginia, as well as a Nationally Certified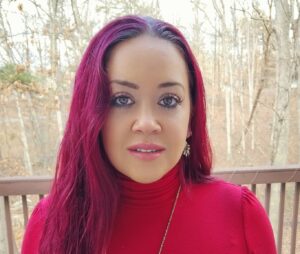 Counselor and a Certified Rehabilitation Counselor.
Each of us are unique and so are our struggles.  As unique as we are, there are times in our lives when we feel challenged, stuck, exhausted, overwhelmed, or lost.  It can be beneficial to seek help from someone outside our situations to help us find ways to make positive change and move through these trying times.  My counseling style focuses on building strong relationships and empowering individuals to develop the skills needed to cope during challenging times, as well as in building self esteem and gaining personal insight, to recognize one's strengths, value and resilience, and to start taking control and making positive changes in one's life.  In working with clients, I utilize a person-centered approach, and incorporate an eclectic mix of solution focused therapy and attachment theory with an emphasis on cognitive behavioral (CBT) and dialectical behavioral techniques (DBT), and integrate mindfulness and other creative art techniques.
My experience working in a variety of settings including public schools, college counseling centers, non-profit counseling agencies, and in-patient and out-patient mental health has given me the opportunity to work with individuals who are managing, adjusting to, and living with disabilities, chronic health conditions, and/or recovering from substance use, as well as clients going through life transitions such as an end of a relationship, separation/divorce, changes in the family dynamic, going to college or a career change, or acculturating to a new country.  In addition, I specialize in issues surrounding parents and mothers (e.g., pregnancy, miscarriage, post-partum concerns, single motherhood).  I have experience working with athletes and people involved in the performing arts world.  Additionally, I am an ally for LGBTQIA+ and welcome individuals looking for a safe place to explore their sexual orientation, gender expression and/or identity.
I see children, adolescents, teens, adults, couples, and families navigating stress, anxiety, depression, trauma, life changes and transitions, relationships, and grief.  Sessions take place in a warm, supportive, and non-judgemental tele-health atmosphere.
I look forward to meeting you and assisting you on your journey as we work together to relieve the challenges you face in life.
Kristina is based out of our Stevenson office.