Are you ready for something different or ready to make a change? I enjoy assisting people by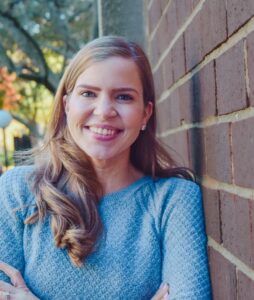 identifying barriers that may be limiting them to make changes and using their personal strengths to reach their unique and individual goals whether that is learning how to cope with everyday stress, learning how to communicate with others better, managing anxiety or depression, or treating problems related to substance abuse and trauma.
I use a variety of therapeutic techniques to meet your unique needs…as I do not believe in one size fits all approach and we should identify what personally works for you. I have 10+ years experience working in community social work and forensic services so you can expect a nonjudgmental and experienced approach.
For your convenience, temporarily during this time, I am providing telehealth services. To schedule an appointment please call Dr. Goldberg and Associates at 703-935-0058. I look forward to meeting with you.
Amanda is the Clinical Director of our Stevenson office