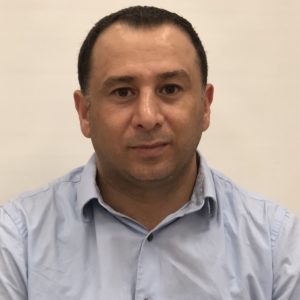 Mr. Majeed Abu Nimer has more than 12 years experience working with adults and teens of diverse backgrounds. If you are struggling with depression, anxiety, grief, adjustment to new culture or trauma, he can help you manage daily issues such as stress management, interpersonal difficulties, life transitions, career issues, and other struggles that affect your personal aspirations, growth and life enjoyment.
Cultural adjustment is a unique challenge that many immigrants face. His background and unique experience can guide you in making a smooth cultural transition. To help you learn new ways to promote healing and desired change, he uses a variety of integrated evidence based therapeutic interventions and training sessions. They include cognitive behavioral therapy, client centered therapy, trauma recovery, motivational interviewing, and strength-based focused therapy. Mr. Abu Nimer is a bilingual therapist (English/Arabic).
He works out of the Stevenson office.