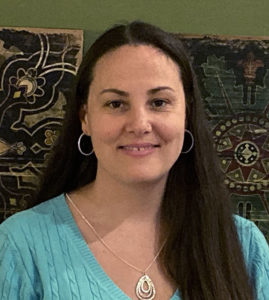 I am a Licensed Clinical Social Worker with 15 years of experience in the field. I have provided mental health services in a variety of settings, including schools, outpatient, and homes.  I work with children (4+), adolescents, and adults. I have extensive experience in treating anxiety, trauma, crisis, anger management, self-regulation, depression, grief, and loss.
Regardless of your age or reason for seeking therapy, building a trusting and safe environment is the most important starting point. I believe in meeting you where you are and acknowledging you are the expert on your life. This is your journey and I am here to offer support and guidance.
Everyone responds to treatment differently and has different needs. This is why I use an eclectic approach. This includes trauma perspective, narrative, strengths perspective, Cognitive Behavioral Therapy (CBT), mindfulness, expressive, play interventions and sand tray. I am able to bring this variety of approaches to my work as a result of years of experience, training, and certification.
Sarah works out of our Stevenson location