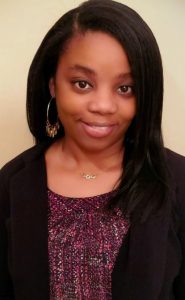 It can be challenging and intimidating to start a new journey and prepare ourselves for change. When we go through something challenging, it can be difficult to make sense of what happened and how it impacted us. When we have a safe space to express our emotions, feelings, and identify core beliefs, we can begin to heal, change, and grow.
I have over 10 years' experience working with individuals across the life span and families from various backgrounds and cultures. I have unique experience working in the child welfare system both CPS and foster care and adoption. I work with clients who experience abuse and neglect, emotional and or behavioral disturbances which include; however, are not limited to attachment concerns, parent/child conflict, adverse childhood experience (ACE), trauma, anxiety, depression, substance use, post-traumatic stress disorder (PTSD), attention deficit hyperactivity disorder (ADHD), trauma, school avoidance, self-esteem issues, life changes, emotional dysregulation, suicidal ideation and self-harming behaviors.
As a therapist, I strive to meet my clients where they are providing a nonjudgmental, safe, and supportive space, while together we journey towards self- discovery, healing, and change. My goal in counseling is to create a warm, welcoming and honest space for you to process, develop new skills and create greater resiliency. I will work with you to reach your personalized therapy goals and use therapy approaches such as client-centered, CBT, motivational interviewing and solution focus that will best suit your needs. I look forward to journeying with you. Serita works out of our Stevenson office.