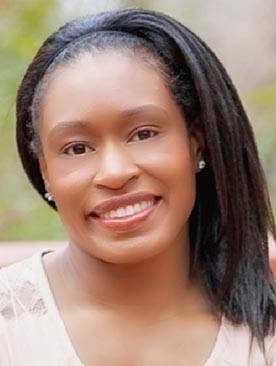 Tykesia has been working in mental health for over 10 years and has worked in substance abuse, geriatric, partial hospital programs, trauma, along with community and home-based programs. She has also collaborated with Department of Children Family Services, CASA, and Avoyelles Parish school system.  She uses an eclectic approach to meet the patient where they are, individualize the approach, and is available to use teletherapy for services/sessions as well.
Tykesia pursued her military career while working on her mental health degree (and has over 20 years of military experience.  This includes being deployed to both Afghanistan, as well as in support of humanitarian efforts to Haiti, Puerto Rico, and Belize.  She has assisted in numerous natural disasters (i.e. Hurricane Katrina, Hurricane Ike, and BP Oil Spill in the Gulf) and brings compassion, empathy, problem solving, calm under pressure, and cultural sensitivity to her treatment.  I look forward to assisting you, building a great therapeutic relationship, and helping you improve your daily life.
Tykesia is based out of the Stevenson office.