Important to functioning in a healthy manner as a human being is the fulfillment of the need to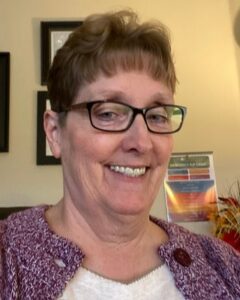 trust and feel safe. Many experiences in life can contribute to feelings of isolation and loneliness, mistrust of self and others, including God or a Higher Power. Fear, resentment and anger contribute to our sense of disconnect. Connection to nurturing, kind and loving relationships are important for healthy functioning. Human beings need to have a sense of belonging, feel they are important to others and are able to accept support from others. Interdependence is the goal.
As a Cognitive Behavioral Therapist, using a strength based perspective, I am skilled at establishing a sense of safety and trust. Safety and trust being foundational to therapeutic work between the client and therapist. I am personable, kind, and have a good sense of humor, helping clients to relax, work on acceptance of self and thrive.
I am here to be of service, to offer myself as an instrument of hope and healing, as together we strive to find solutions and answers to the various challenges faced by humankind. The human condition is complex, needing time and effort to comprehend and find solutions to various dilemmas. Therapy is a creative process, we will create change in collaboration.
Lillian is based out of our Vienna office