My name is Dr. Marc Baskin and I look forward to working with you.  I specialize in the treatment of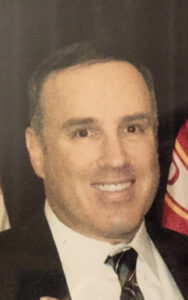 adolescents and their families, with an emphasis on anxiety disorders to include panic and generalized anxiety disorder (GAD).  Sometimes called the "worry" disease, I will work with you to discover the underlying issues, manage symptoms, and find stability and relief in your life.  I have worked with individuals, families, and groups in a variety of settings.
A large part of my work has been in the treatment of adults dealing with a multitude of life problems including relationships, family, depression, and anxiety. Within this process, we will work together, and I will support you along the way.  While it can be hard taking that first step, I appreciate the trust you are giving and the work we will put in to improve your life.  I look forward to meeting you.
Dr Baskin is based out of our Reston office.