Maria Tarquinio-Kuhn, LPC
My name is Maria Tarquinio-Kuhn, and I am a Licensed Professional Counselor with over 17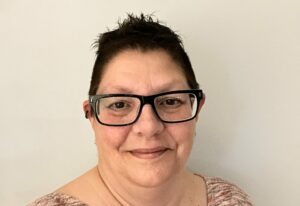 years of clinical experience working with individuals who struggle with depression, anxiety, anger management, grief, PTSD, work issues, relationship issues, substance use disorders, and the LGBTQ population. I technically use a combination of Person-Centered, Solution Focused, Motivational Interviewing, and Cognitive Behavioral therapies during treatment. I believe I can help you change thought patterns that negatively influence your behavior and emotions.
I enjoy helping people reach their goals and watching them make progress. I especial feel privileged that you have chosen to speak with me about your life. I am a very empathic person but also a person that will help motivate you to change what you feel you need to change. I will help you learn coping skills that work for you.
What you can expect at the first session with me will be getting to know each other a little bit, building a therapeutic relationship. I will be asking questions and we will work on your treatment plan and goals. I want this to be a safe place for you to learn about yourself and grown while I encourage you and help you find your way. I look forward to working with you!
Maria is based out of our Old Town office