Hello, my name is Peggy Cook and I am a Licensed Professional Counselor. I have over 25 years of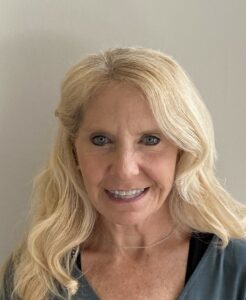 experience working in the mental health field. My passion is helping people who struggle with self-worth and identity issues. This often manifests itself as depression, anxiety, stress, feeling alone, or feeling like you never measure up. It can impact mood, emotions and behaviors.
I often work with young adults who have difficulty transitioning into adult life and meeting its challenge, especially those within the LGBTQ community. I also specialize in women's issues, including as it relates to trauma, parenting, separation and divorce, death, and empty nesting.
I utilize a commonsense approach based on person centered therapy and cognitive behavioral therapy. I sometimes offer reading and homework to help translate insights from therapy sessions into real world results. I help you identify and challenge your negative self-talk while offering new perspectives. I focus on strengths and incorporate spirituality and a Christian perspective for those individuals who identify this as helpful.
I believe the therapeutic relationship is a partnership where we work together to identify thoughts and relational patterns that are keeping you from reaching your goals and enjoying your life.  I provide a safe space for you to be yourself and share. Together we will identify new skills and strategies to help you reach your goals.
Peggy is based out of the Old Town location.