My name is Rebekah Stone and I am a Licensed Professional Counselor with over 14 years of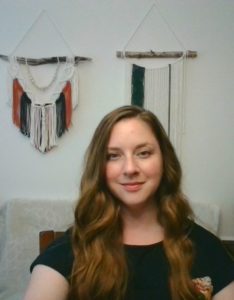 experience in the Behavioral Health field. I've worked in a variety of settings which include mobile therapy and crisis services, partial hospitalization programs, and inpatient hospitals. I am passionate about my work and apply a solution-Focused approach, guided by helping others, whether it is a struggle with daily life tasks, general life transitions, or in cases of distress or crisis.  My mantra is "You are never alone" and I offer online or In-Person therapy.
My goal is to empower you to reach your personal goals so you can live a healthier and happier life. We can work together on managing emotions, relationship boundaries, self-esteem, mood instability, or other symptoms directly related to OCD, bi-polar disorder, trauma, depression, and anxiety.
I consider myself to be an "eclectic" therapist, using a variety of techniques depending on the unique needs of the individual.  I have been trained in CBT (cognitive behavioral therapy) which is a focus on how our thoughts, feelings, and behaviors interconnect.  I have also trained in EX/RP (exposure and response prevention) which is the best practice in working to treat and bring positive changes to those with OCD.  In addition to these therapeutic styles, I also embrace attachment theory, narrative therapy, and mindfulness practices, just to name a few.  Give me a call to hear more about how I can help you or a loved one. Please call #703-935-0058
Rebekah is based out of the McLean office.